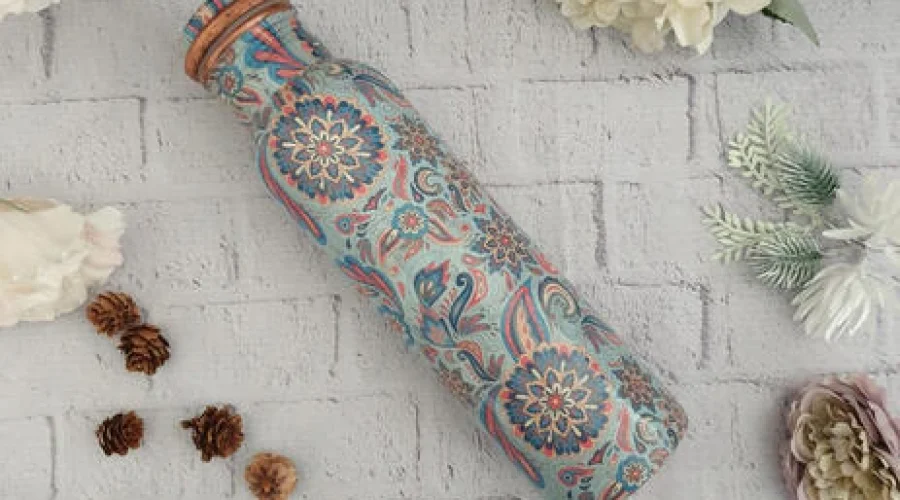 Hydrate and Energise with a Copper Water Bottle
According to ancient Ayurveda practice, drinking water stored in a copper water bottle has numerous health benefits as they help to balance our body's pH levels. It is researched that drinking water out of a Copper Bottle is anti-bacterial, supports good health, prevents aging, supports healthy skin, helps maintain cardiovascular health, supports the thyroid and stimulates the brain.
It's such a pleasure to see the world adapt ancient Ayurveda practices and healthier living. The other day, I was really impressed to see that Coop at Marktplatz Basel, Switzerland sells Copper bottles with customers showing keen interest in it. Not sure about the source and purity of metal used in big supermarkets though, I tried to research more on other speciality stores selling copper bottles in Basel. I would also like to highlight that the design of a Copper Bottle can take you a long way establishing an emotional connection with it. I finally arrived at the Concept Store, Time to Tea located at Maulbeerstrasse 4 and met the Founder of this small store supporting artisans and women across regions. They have some really cool collection of unique designs made by local artisans in Copper City of India sourced directly from manufacturing unit of Sunita's friend.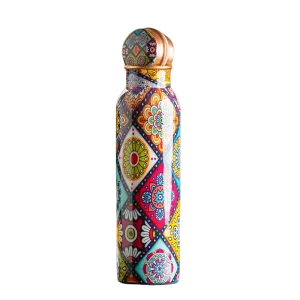 Because copper is naturally anti-microbial, copper bottles are naturally self-sterilising and do not require as much cleaning as other water bottles. This makes it great for all the hikers and trekkers who love to conquer the Swiss mountains to stay energised even at higher altitudes. Talking about the benefits of Copper Water Bottles, I can go on and on but it's interesting to learn the art behind these Artisanal metal products. 
The process involves coloring the surface of metals by fusing dazzling glass powder. While working with copper, the very first step is the shaping of the material. Different cutting, carving, and casting techniques are used in multiple combinations as per the intended design. The resultant skeleton is worked upon by painting, polishing, and further detailing. The final product now is a handmade, artisanal, and sturdy bottle that stands the test of time.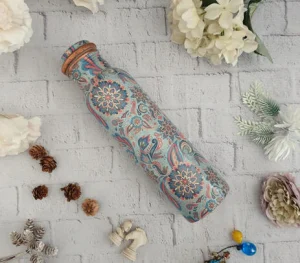 If health is your first priority, I recommend you to start enjoying every sip from your own Copper Water Bottle by supporting the producers making authentic product. You can also order via www.timetotea.ch from Time to Tea, Basel. 
Drink Water the Ayurvedic Way and take your first step to live longer and healthier.